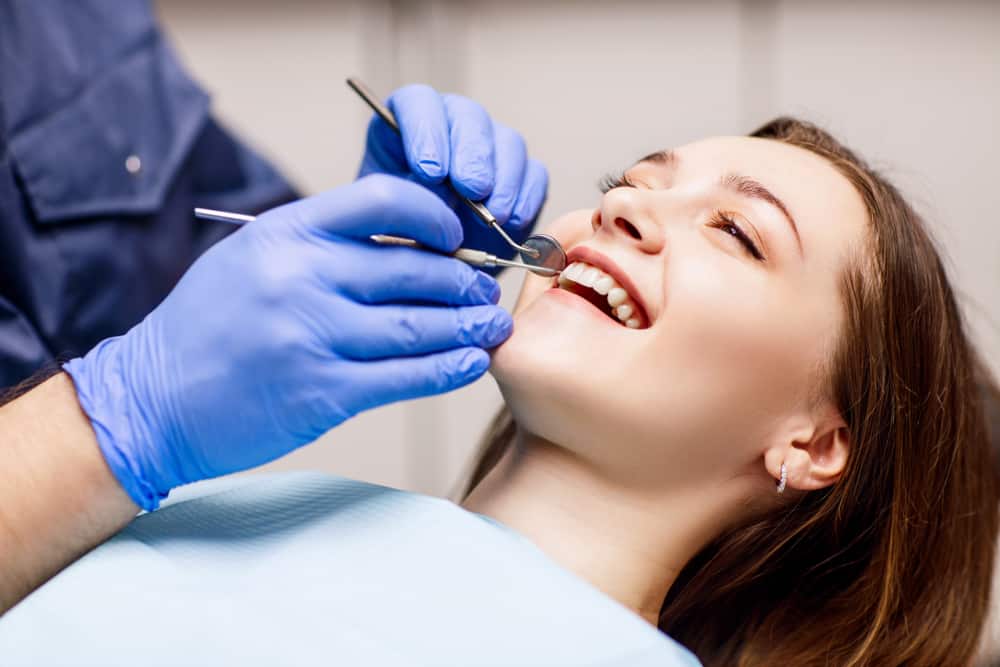 When it comes to oral hygiene, many people tend to overlook its importance and the daily care that goes into it. While brushing and flossing is the best way to keep your teeth and gums healthy, extra measures should be taken to ensure consistent oral health. Dental checkups and cleanings are typically recommended twice a year and allow the professionals to diagnose and address the needs of your teeth and any periodontal concerns that may arise. It's always important to catch things before they become a problem. Other than tooth decay, gingivitis and cavities, poor oral hygiene or periodontal health can lead to costly (and painful) treatments down the road.
What Is Periodontal Cleaning?
In cases when there is evidence of gum disease, such as gum inflammation, deep periodontal pockets or bone loss, your dentist may recommend a periodontal cleaning. This type of cleaning is an intensive dental procedure performed by a dental hygienist or dentist to remove plaque and tartar from above and below the gum line, all the way down the length of each tooth to where the root, gum and bone meet.
Reasons to Get Your Teeth Cleaned
Having your teeth examined and professionally cleaned provides many benefits for your oral health, including:
To prevent cavities, tooth decay, tooth loss, gingivitis and other dental conditions
To uncover possible health risks like gum disease and oral cancer
Maintain good physical health
Maintain the strength and durability of your teeth and gums
Prevent chronic bad breath
Have a healthier, whiter and brighter smile
And much more!
What to Expect From a Teeth Cleaning at Lamar Dental
Here at Lamar Dental, we take a comprehensive approach when preparing you and your family for your dental hygiene cleaning. Although every patient is different, a professional teeth cleaning usually includes the following steps:
1. Oral exam — This ensures there are no signs of inflammation, gum disease or anything else that might require a more specialized approach.
2. Tartar and dental plaque removal — Using a small mirror and scaler, your dentist or hygienist will remove the plaque and tartar around your gum line and between your teeth. This type of periodontal scaling and root planing is necessary to ensure your teeth and gums are free of harmful tartar that can lead to more serious issues down the road.
3. Polish teeth — We use a high-speed polisher to scrub your teeth with a gritty paste — and you choose the flavor! This ensures your teeth are deep cleaned and can remove any tartar left behind from the initial cleaning.
4. Floss — Next, we floss the teeth to release any leftover plaque or polish. This important step helps deep clean your teeth and locate any tender spots in your gumline.
5. Fluoride treatment — After a good rinse, the last step is a fluoride treatment to help strengthen your teeth and protect them from cavities. Fluoride comes in many forms, and our team will let you choose your style and flavor!
After your dental cleaning is complete, you may have some other necessary things to address with the dentist, but it all depends on the needs of the patient.
Why Lamar Dental?
If you choose us for your professional dental cleaning in Hattiesburg, you can be sure that you will receive first class patient care with all the bells and whistles. We work hard to make sure all patients feel comfortable and fully satisfied with the dental care they receive — all at an affordable price! That's why we offer specialized dental care without insurance for the whole family. Schedule an appointment online and see for yourself what makes us unique. We look forward to meeting you!